Guest post by Grant Polachek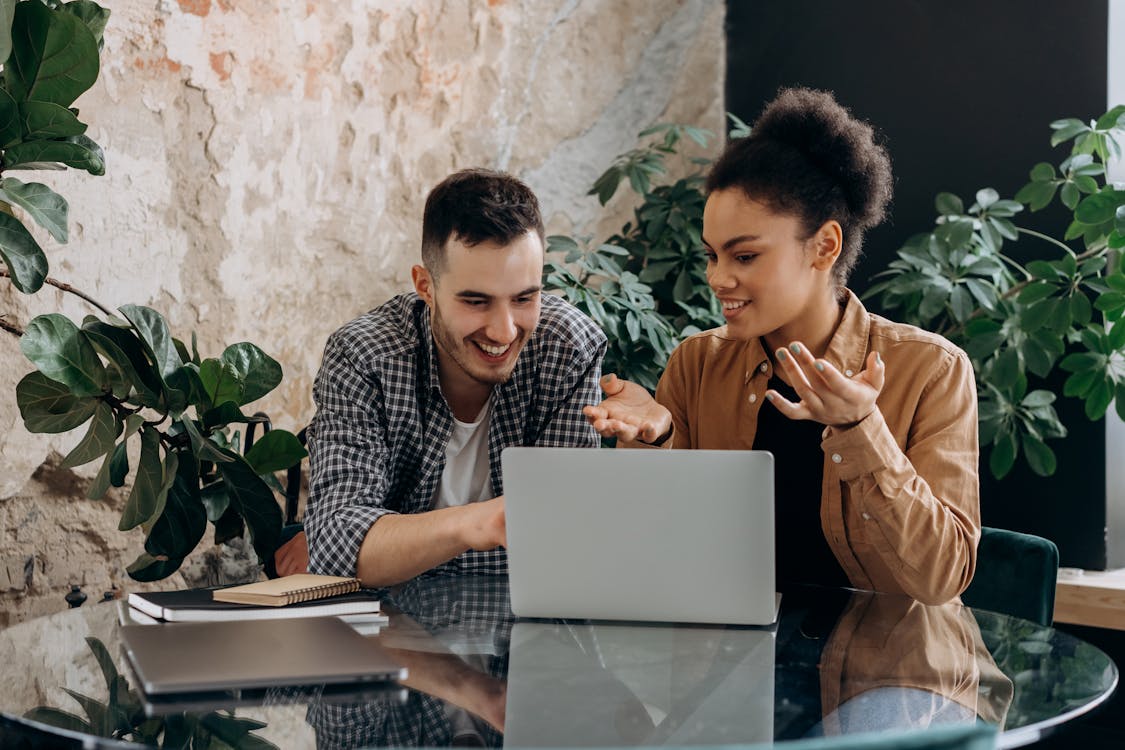 Branding and solid positioning are the most effective tactics for getting potential customers' attention and reassuring them that your products or services are outstanding and can be trusted.
Notably, the goal of branding is to give your company a voice to express its uniqueness to your target audience. And this method still is, by far, the most successful for communicating with your audience and improving brand reputation.
However, in order to effectively communicate your company's brand, you must first thoroughly understand the relevance of brand positioning and how it affects the way your key audience perceives your products. Understanding this can help you create a fantastic brand.
In our survey, we investigated how customers react to firms with a classic brand tone versus those with a contemporary and modern brand tone.
Why Was This Research Done?
We wanted to find out what sorts of businesses certain clientele like and how this differs by age group.
As an entrepreneur, you must understand that being able to connect your company's name and other branding aspects to the needs of your clients will improve and increase the chances of your venture's success.
And to achieve the study's objective, we asked American customers whether they preferred doing business with companies that take a traditional approach to branding or those with a modern one.
Why Did We Pose Such an Important Question?
Every entrepreneur should understand that selecting the proper brand approach is one of the most important decisions you'll have to make when starting or rebranding your firm because it has a significant impact on brand positioning.
Understanding your core demographic and your organization's identity is critical for building an exceptional brand.
And, just as every entrepreneur must devote time to developing creative business names, whether through brainstorming or working with a company name agency on crowdsourcing company names, you must devote time to selecting the appropriate tone because it will strengthen your brand's positioning and influence how the public perceives you.
Your chosen brand tone affects both your client's interests and your firm's reputation. You cannot afford to overlook this since it is critical to the development of your brand image.
The Key Findings of Our Survey
We grouped the information we got into different age categories so we could communicate our findings better. And while our poll results were hardly earth-shattering, the responses we got were intriguing.
After surveying 301 people, here's what we discovered.
Customers below the age of 30, according to the report, are more likely to be drawn to firms with a new and modern brand tone than those with an older and classic approach.
Images are courtesy of Squadhelp
Customers aged 35 to 45 are evenly divided between the two options, making it less probable that one would be preferred over the other. With this age demographic, using either option is fine.
According to the data, consumers aged 45 to 54 choose a more traditional business.
The difference between the two choices is especially noticeable among people aged 55 to 65, who favor traditional businesses far more than modern ones.
According to the report, men have no preference for current or classic businesses.
Females, on the other hand, prefer traditional businesses over new and innovative ones.
148 of the 301 respondents favored modern, current brands, while the remaining 153 favored historic and traditional brands.
Based on our findings, you could decide to give your brand a modern or traditional approach, as long as it meets the demands of your target demographic.
How to Use the Survey Results
Developing a strong company brand takes time and work. As you can see, the most straightforward approach to doing it right is to undertake extensive research on your target audience.
This poll can help you decide which path to take when deciding what approach to use for your brand name, value proposition, commercials, and so on, as well as the demographic you should expect if you adopt it.
Every entrepreneur should understand that selecting the proper tone is one of the most important decisions you'll have to make when starting or rebranding your firm because it has a significant impact on brand positioning.
Grant Polachek is the head of branding for Squadhelp.com, 3X Inc 5000 startup and disruptive naming agency. Squadhelp has reviewed more than 1 million names and curated a collection of the best available names on the web today. We are also the world's leading crowdsource naming platform, supporting clients such as Nestle, Dell, Nuskin, and AutoNation. 
Michael Monnot
941.518.7138
Mike@InfinityBusinessBrokers.com